Are You Unknowingly Wasting Water?
A running toilet isn't just a nuisance—it's a waste.
Monday, April 20, 2015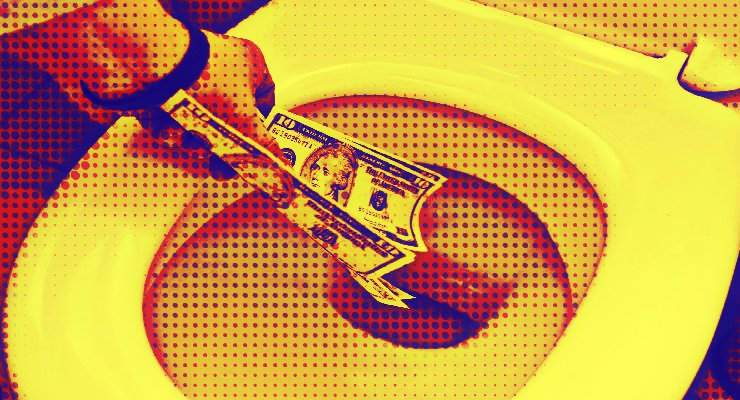 California Governor Jerry Brown recently addressed the need to manage the state's water crisis that has been brought upon by the drought, with mandatory restrictions going into effect this week, April 15th.
It's important that we do our part…and we can all start within our homes.
According to plumbing expert Kevin Shaw, we can start by checking our bathrooms for leaks. Did you know that running toilet could be a huge source of wasted water in your home?
"Let's just put it this way: Do you have a house that has three bathrooms and all toilets are leaking water? If they had some toilets that were leaking unbeknownst to them, they could literally be wasting enough water to fill a swimming pool over a period a year," warns Shaw.
Toilets, hose faucets, kitchen faucets…these are all prone to water leakage. Don't you think it's time that you seek the help of a professional to check and see if you have been unknowingly wasting water all this time?
Plumbers can test the toilets for leaking by putting a dye in the toilet. Says Shaw, "To test if it's leaking, we put a dye in the upper part of the toilet. If the toilet is leaking, the water in the bowl part of the toilet bowl will turn blue."
Kevin Shaw is urging everyone to go for plumbing audits as he and his team are keen on helping the state to conserve water.
"You know, this is turning into an urgent situation here in California, so we're going to create a section on our website for the whole situation," says Shaw. "This isn't going away. This isn't a 90-day or a six-month problem. This is something that we're going to be looking at probably forever or at least for the foreseeable future."
Kevin Shaw Plumbing is located at 224 E. Foothill Blvd., Monrovia. For more information, call (626) 359-1864 or visit www.kevinshawplumbing.com.