Autumn Comes to Descanso Gardens
Tuesday, September 12, 2017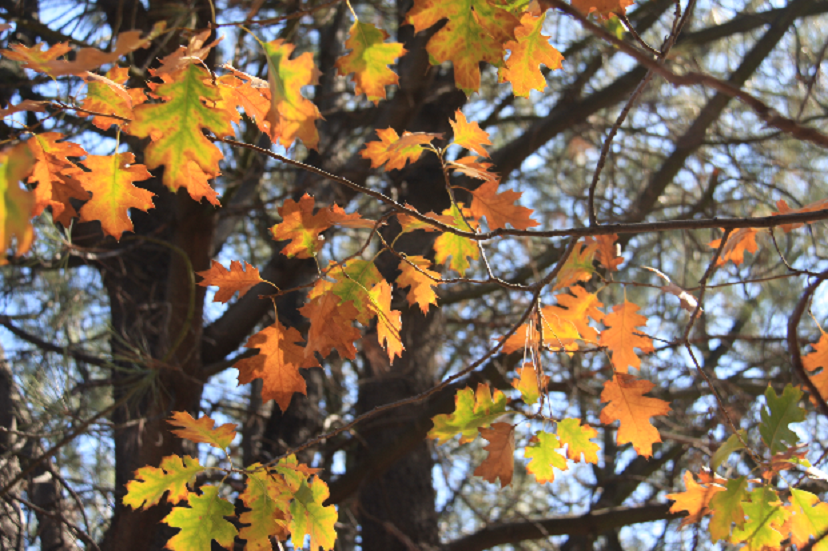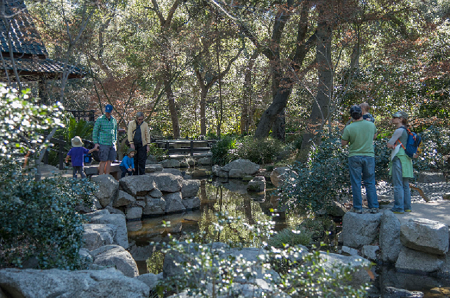 Ah, Autumn. When the leaves turn brilliant shades of orange, gold and red, and drift into shining piles at our feet. When a hint of crispness hangs in the air, foreshadowing the cooler temperatures yet to come. What lovelier time to revel in all the season has to offer than fall at Descanso Gardens? Come join us for a wide array of nature-filled celebrations this September, October & November. Register for programs at the Visitor Center or by phone (818) 949-7980 unless noted. Some classes require advance registration. Details at descansogardens.org.
Fun For Everyone
Wet & Wonderful: "Celebrating Our Precious Water." Saturday, September 23, 9 a.m. to 2 p.m. The start of Autumn is the perfect time to plan your water-wise garden. Get inspired at this day of fun and educational programming for the whole family. Enjoy a musical theatre-style performance of "H20, Where Did You Go?," pick up a rain barrel (advance purchase recommended: http://www.rainbarrelsintl.com), and get tips from experts on how to make your garden beautifully climate appropriate. Activities free with admission except where noted.
Special Guest Speakers (times and topics subject to change):
• 9:15 a.m. Lisa Novick, Theodore Payne Foundation. Enjoy a Native Plant Garden Walk and learn about plants you can use in your own yard to attract pollinators, birds, and other wildlife.
• 10:00 a.m. to 10:30 a.m. Dallas Raines, Channel ABC Meteorologist.
• 10:30 a.m. to 11:15 a.m. "H20, Where Did You Go?" Shows That Teach, a Los Angeles based company that specializes in quality school assembly programs, brings a special performance to address the value of water, the water cycle, how to conserve water, and much more. This program is especially suited for children in grades K-6.
• 10:30 a.m. to 11 a.m. Cindy Berglund, Rain Barrels Intl. In this Rain Barrel 101 class, learn the basics such as how to install one, the benefits, and how to apply for rebates.
• 11 a.m. to 12 p.m. Charley Wilson, Southern California Water Committee. Charley Wilson will lead a discussion on water supplies with a focus on California WaterFix, a $15 billion plan proposed by Governor Brown and the CA Department of Water Resources to build tunnels to carry fresh water under the Sacramento-San Joaquin Bay Delta.
• 1 p.m. Cassy Aoyagi, FormLA Landscaping. Join Cassy Aoyagi, the founder of FormLA Landscaping, for a talk about creating lush and low water gardens, and take a close-up look at the Center Circle garden display she created for Descanso Gardens.
Other Events:
• 10 a.m. to 2 p.m. Rain Barrel Sale: Rain Barrel Rebates are available starting at $35 per barrel (2 maximum) at SoCalWaterSmart.com. Preorder your discounted rain barrels for $65.00 + tax in advance for pick-up at Descanso Gardens. Go to RainBarrelsIntl.com – click on the EVENTS tab and select "Descanso Gardens." Additional barrels will be on sale at the event, and once those sell out, you can pre-order barrels that will be available for pick-up at Foothill Municipal Water District's October 1, 2017 event (www.fmwd.com). For information on rebates and rain barrels, e-mail info@RainBarrelsIntl.com.
• 10 a.m. to 2 p.m. Water Agency Info Booths. Representatives from Burbank Water & Power, Glendale Water & Power, Pasadena Water & Power, City of South Pasadena, Crescenta Valley Water District, and Foothill Municipal Water District will be on hand to answer questions about wise water use.
• 10 a.m.to 2 p.m. Theodore Payne Native Plant Display. Learn more about native plants, the wildlife they attract, the care they need, how they can benefit your garden from experts from the Theodore Payne Foundation.
• 10 a.m. to 2 p.m. Family Fun Activities. Check out fun, hands-on, water-themed activities for the whole family to enjoy.
• 10 a.m. to 2 p.m. Festival fare by Patina.
• Noon to 12:45 p.m. & 1:30 p.m. to 2:15 p.m. Abe Lagrimos, Jr. Multi-instrumentalist Abe Lagrimas, Jr. draws from Hawaiian, folk, and contemporary music, to create a unique brand of jazz ukulele.
Mt. SAC Plant Sale: Thursday–Sunday, October 5–8, 8 a.m. to 4 p.m. Students from the Mt. San Antonio College horticulture program will sell a variety of potted plants for your home garden.
Painting Nature. 6 Saturdays: October 14, October 21, October 28, November 4, November 11, November 18. 10 a.m. to noon. Join artist R. Jay Ewing for a watercolor class for beginning and intermediate students. $90 members, $120 nonmembers. Students will be emailed a materials list after registration.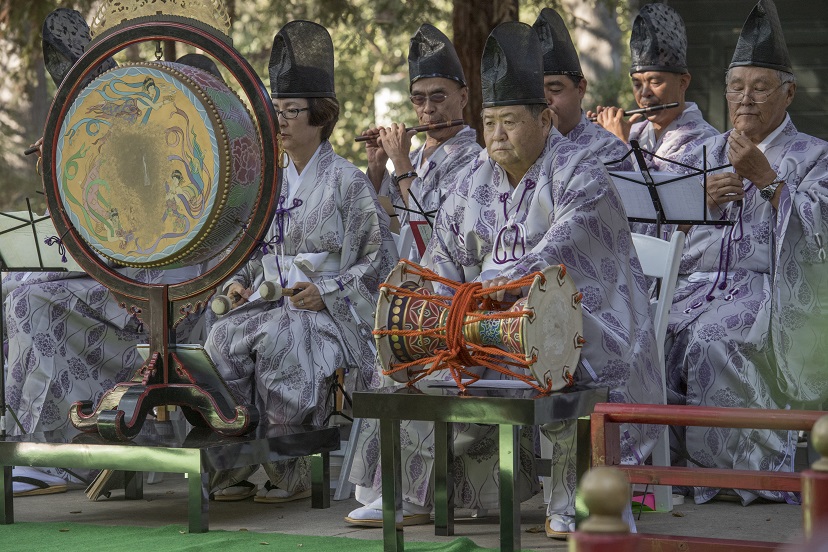 Japanese Garden Festival
Saturday & Sunday, October 14 & 15
Celebrate Descanso's Japanese Garden with the following activities. Advance tickets required. Book here: http://bit.ly/2wMTuVU
• Ikebana Display. Both days, 9 a.m. to 5 p.m. View examples of ikebana, the art of Japanese flower arranging, from the Sogetsu School of Ikebana.
• Japanese Garden Talk and Tour. Both days, 10 a.m. Take a talk and tour with Dr. Kendall Brown on Saturday and Naomi Hirahara on Sunday.
• Taiko Drummers. Both days, 11:30 a.m. & 1:30 p.m. Kishin Daiko drummers perform heart-pounding feats of percussion.
• Crafting. Both days, 10 a.m. to 2 p.m. Create your own work of art inspired by the Japanese Garden.
Kids
Youth Volunteer Day. Saturday, October 7, 9 a.m. to 11 a.m. Learn all about gardening at this hands-on volunteer day. This is a perfect opportunity for students looking to complete volunteer hours. Descanso education staff will teach you how to care for and maintain a garden bed including prepping, planting seeds and transplanting. All experience levels welcome. Ages 12 and up. Children under 16 must be accompanied by an adult. Free with registration. Register in person at the visitor center or by calling 818-949-7980.
Monster Tour. Saturday & Sunday, October 21–22 & 28–29, 11 a.m. Descanso favorite, Ensemble Shakespeare Theater, returns with a fun, monster-filled production for the whole family to enjoy. Kids (and grown-ups) are encouraged to come in costume! Free with admission. No registration required.
Garden Sprouts. 4 Fridays: October 27, November 3, November 10 & November 17, 10 a.m. to 11:30 a.m. Garden Sprouts is a grownup and child (ages 2–4) class where the seeds of love for nature are planted and nurtured. During the class, children and adults participate in story time, songs, hands-on nature, science, art, and gardening activities, as well as prepare a healthy snack together. All activities are designed specifically for children's fine and gross motor skills and social development. $40 members; $48 nonmembers. Pre-registration required. Find details and register for programs at descansogardens.org or by phone at (818) 949-7980.
About Descanso Gardens
Founded as a public garden in 1953, Descanso Gardens is located at 1418 Descanso Drive, La Cañada Flintridge, CA 91011. Descanso Gardens is open daily (closed Christmas) from 9 a.m. to 5 p.m. Admission is $9 for adults; $6 for seniors and students with a school I.D.; $4 for children 5 to 12, and free for ages 4 and younger. Descanso Gardens is a member ­supported garden accredited by the American Alliance of Museums. Join Descanso Gardens as a member and enjoy free admission and early entry year­ round. Information: (818) 949­-4200 or descansogardens.org.