Call All Home Gardeners… It's Time for TOMATOMANIA! 2018
Monday, March 19, 2018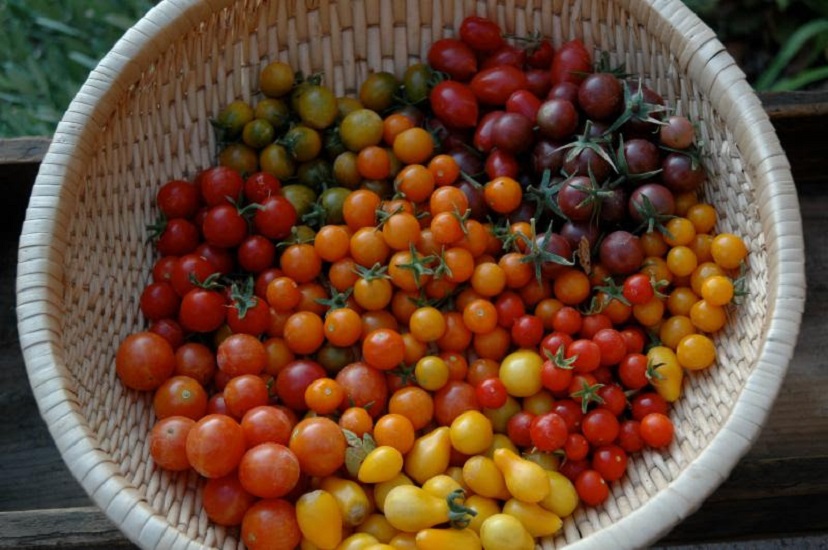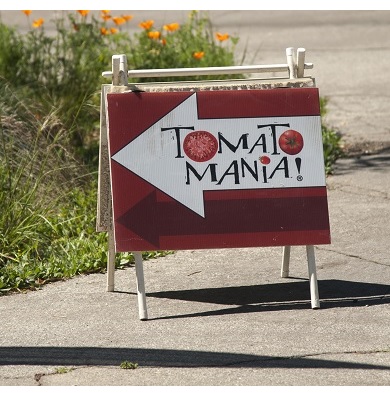 TOMATOMANIA! – now in its 28th year – is California's largest (and most fun) tomato gardening event and sale for the whole family and it's coming to Descanso Gardens, April 6-8, 2018! Visitors can discover up to 250 varieties of tomato seedlings (including the newest and hottest tomatoes – Madame Marmande, Atlas, Indian Stripe, Gladiator, Sokolades and more); attend informational classes offering tips on tomato planting; learn about garden maintenance, irrigation and fertilizing; select the best plants for your site; see the newest equipment and much more taught by gardening experts.
Tomato fans will be excited to learn that not only has this year's festival been expanded from two days to three, but there are all kinds of fun new activities to check out including:
• Peppermania!: Pepper fans will be excited to explore a brand new event celebrating the almighty pepper. Peppermania! sales and displays will feature more than 40 types of peppers.
• Kids Activities: Kids can make their own seed pods to take home and plant; participate in an exciting Ladybug Release where they learn about the role ladybugs play in the garden; earn Junior Gardener certificates & win badges.
• Medicinal Plants: On Sunday, learn about veggie plants that keep your tomatoes company in the garden and complement your health.
• Save the Heirlooms! Discover old heirloom breeds, such as the Ivan tomato, and help to save them from extinction by learning how to plant these rare seeds at home and cultivate the breed.
• Delicious Dishes And Drinks Featuring Tomatoes: Enjoy a Bloody Mary bar on the Main Lawn and dishes featuring tomatoes at the Cafe.
• Cooking with Tomatoes: On Saturday and Sunday Patina Chefs with give visitors tips on cooking with tomatoes.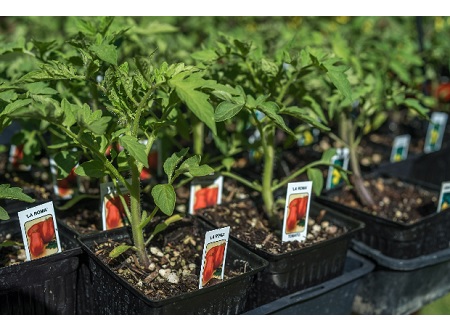 Classes include:
April 6th
• 11:00 a.m.: Tomatomania's All-Stars For 2018 – Scott Daigre
• 1:00 p.m.: Ensuring the Best Start: What to Do at Tomato Planting Time
• 2:00 p.m.: Successful Tips for Growing Tomatoes & Vegetables in Raised Beds – Dan Allen, Farmscape
April 7th
• 11:00 a.m.: "Proper Watering and Feeding of Our California Tomato Gardens" – Scott Daigre
• 12:00 p.m.: Cooking with tomatoes demonstration with Patina chefs
• 1:00 p.m.: It Starts from The Ground Up. Prepping Your Garden Soil For A Successful Season – Oscar Fortis, Dr. Earth Organics
• 2:00 p.m.: Tomato Growing in Small Spaces – Andy Vaughn
April 8th
• 11:00 a.m.: Tomatomania Jr. Camp: Connecting kids with growing – Andy Vaughn
• 12:00 p.m.: Cooking with tomatoes demonstration with Patina chefs
• 1:00 p.m.: Growing Great Roots for A Productive Tomato Season! – Yvonne Savio, Master Gardener & Owner of Gardeninginla.net
• 2:00 p.m.: Companion Plants for A Successful Tomato Season in the Ground and on the Plate – Loretta Alison
Admission to events, classes, demos are FREE with admission. For the full schedule, please visit www.tomatomania.com.
Tomatomania is a huge community of enthusiastic fellow tomato lovers as well as the world's largest tomato seedling sale. Leading the team is Scott Daigre, the owner and head Tomatomaniac of Tomatomania. He is author of the best-selling book "Tomatomania: A Fresh Approach to Celebrating Tomatoes in the Garden." His company, Powerplant Garden Design, based in Ojai focuses on installation of home and professional gardens with a concentration on food-based gardens. A dedicated home gardener, Scott shares his love of digging in the dirt through event appearances, speaking engagements, books, and videos that offer tools and tips for amateur and veteran gardeners alike.
Joining him is Mark Donofrio, Director of Operations. A true Tomatomaniac. Donofrio was co-owner of the popular Larchmont Grill and grew produce for the restaurant at many of LA's community gardens. Today he operates a small farm and Tomatomania test garden in Santa Ynez. He lovingly calls it The Starter Farm (www.thestarterfarm.com) and frequently blogs about his experiences. Mark is passionate about the value of growing your own foods and tomatoes are the easiest place to start. He will be conducting informal classes and answering questions.
About Descanso Gardens
Founded as a public garden in 1953, Descanso Gardens is located at 1418 Descanso Drive, La Cañada Flintridge. Descanso Gardens is open daily (closed Christmas) from 9 a.m. to 5 p.m. Admission is $9 for adults; $6 for seniors and students with a school I.D.; $4 for children 5 to 12, and free for ages 4 and younger.
Descanso Gardens is a member-supported garden accredited by the American Alliance of Museums. Join Descanso Gardens and enjoy free admission and early entry year-round. For more information: (818) 949-4200 or descansogardens.org.