Celebrate Camellias, Cherry Blossoms and More with Descanso Gardens This February and March
Thursday, January 18, 2018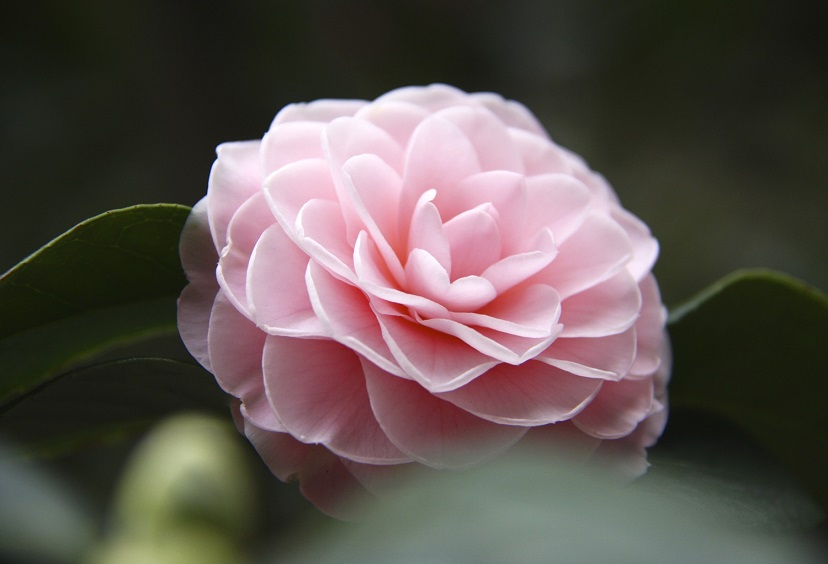 Camellia japonica 'Pink Perfection' – A sister species to the common variety tea plant, the Camellia japonica 'Pink Perfection' is stunning with its pale pink color and perfectly unfolding petals of formal double blooms.
Spring may not officially start until March 20, but at Descanso Gardens, there is always something blooming! In February, Descanso salutes the queen of the winter flowers, the camellia, with a month-long celebration of the luscious blooms and the tea made from its leaves. And in March, Descanso celebrates spring flowers with a month of activities dedicated to such favorites as the ethereal cherry blossom, fragrant lilacs and colorful tulips.
"We are thrilled to provide more ways than ever for people to experience the beauty of these lovely blooms," said Juliann Rooke, Executive Director of Descanso Gardens. "Month-long celebrations will ensure that everyone gets a chance to enjoy the unique and wonderful flowers and plants in our collection. We look forward to seeing visitors come time and again to see what's new at Descanso."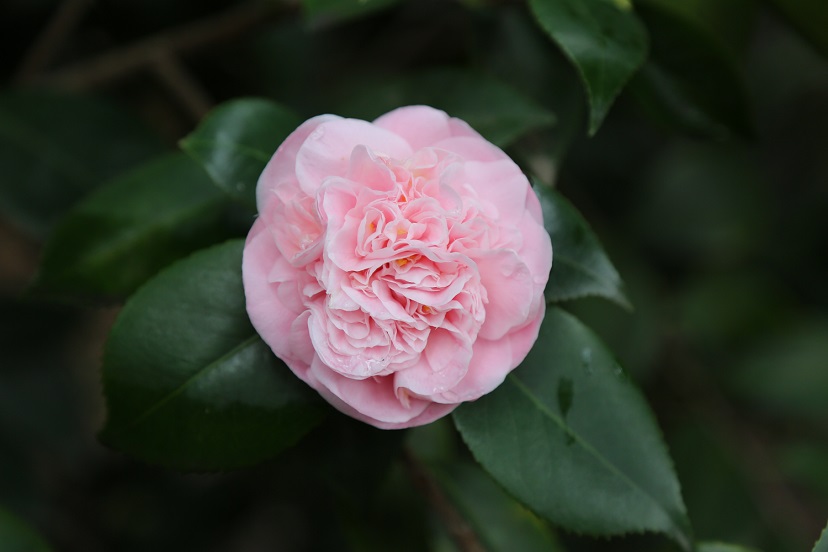 Camellia japonica 'Debutante' – 'Debutantes' look very much like roses with their densely packed pale pink petals and fluffy, elegant blooms.
February: Celebrate Camellias: Descanso Gardens is an International Camellia Garden of Excellence and February is Camellia Month at Descanso. Learn more about this fascinating plant with activities all month long.
• Camellia Walk: Saturday, February 3, 11 a.m. and 1 p.m. Join Wayne Walker, Descanso's Camellia Horticulturist, to learn more about Descanso's Camellia Collection.
• Shakespeare's Love Scenes and Sonnets: Saturday & Sunday, February 10 & 11, Saturday & Sunday, February 17 & 18. 11 a.m. and 1 p.m. each day. The Ensemble Shakespeare Theatre returns to Descanso to perform your favorite Shakespearian love scenes and sonnets in the Camellia Forest.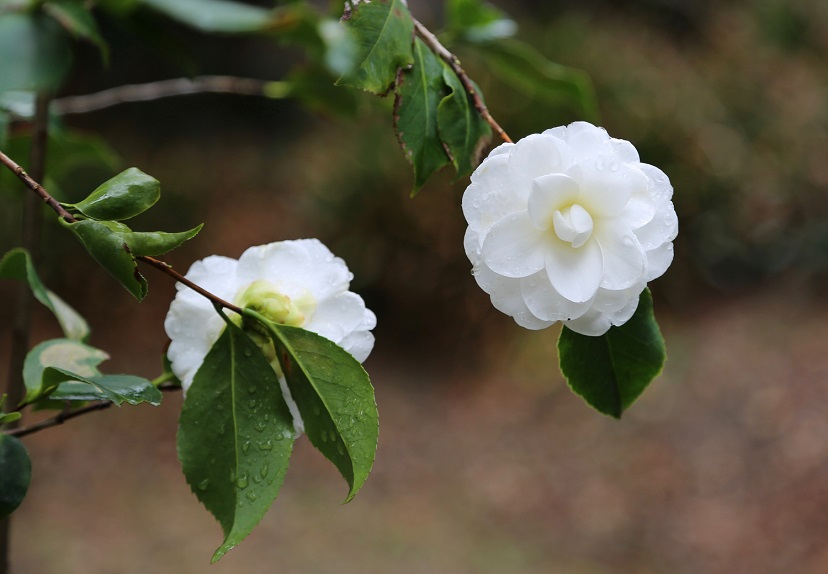 Camellia japonica 'Alba Plena' – One of the oldest camellias in cultivation, Camellia japonica 'Alba Plena' is gorgeous with its medium-sized double formal flowers and more than 100 petals in porcelain white.

• Tea Mixology Workshop with Emily Han: Saturday, February 24, 1-3 p.m. Explore how tea adds delicious flavor and complexity to alcohol-free cocktails. Herbalist, educator and author Emily Han will teach you simple ways to infuse teas in beverages. Sample tea-infused mocktails and make your own tea syrup to take home. $35 members; $45 non-members. * Advance registration required.
• Southern California Camellia Society, Southern California Camellia Council and Pacific Camellia Society Camellia Walks & Flower Arranging Demonstrations: Members of leading Camellia organizations lead walks through the camellia collection and present floral arranging demonstrations. Camellia Walks: Saturday, February 24, 2 p.m. Dr. Bradford King, Southern California Camellia Society President. Sunday, February 25, 11 a.m., James Fitzpatrick, Southern California Council President. Flower Arranging Demonstrations: Saturday February 24, 3 p.m. & Sunday, February 25, 1 p.m. George Harrison, Pacific Camellia Society President, leads floral arranging demonstrations using camellias from Descanso.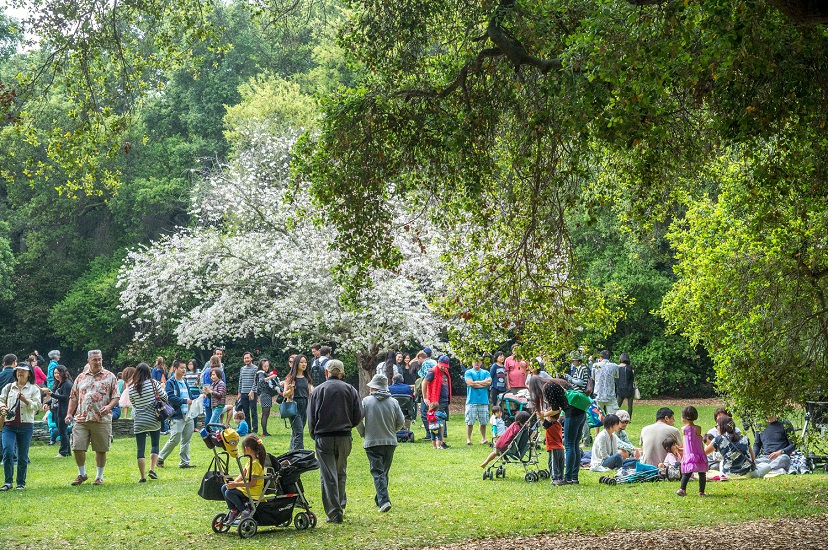 Cherry Blossoms © Martha Benedict.jpg
March: Spring Blooms & Cherry Blossoms: Celebrate Spring at Descanso Gardens this March with a host of activities designed to showcase the wide array of flowers in bloom, from lilacs and tulips to the breathtaking and fleeting cherry blossoms.
• Spring Bloom Walks: Saturday & Sunday: 11 a.m. & 1 p.m. tours (2-3 tour guides each). Stroll through the gardens and learn about cherry blossoms, flowering trees, and other seasonal favorites on these guided walks.
• Origami Hands-On Demonstration: Saturday & Sunday, March 3-4 & March 10-11, 11 a.m.- 3 p.m. Try your hand at the art of Japanese paper folding with help from experts.
• Cherry Tree Sale: Mid-March. Call the Gift Shop for more information at 818- 949-4292.
• Eternal Transience: Cherry Blossoms in Japanese Woodblock Prints: Sunday, March 25, 1 p.m. Dr. Kendall Brown, professor of Asian art history and Japanese Garden expert, will explore the diverse and evolving role of cherry blossoms in Japanese art through a focus on poetry and art, especially woodblock prints. Free for members; $10 for nonmembers. * Advance registration required.
Activities are free with admission, unless otherwise noted. Register online at www.descansogardens.org, in person at the Descanso Gardens Visitor Center, or by phone at (818) 949-7980.
About Descanso Gardens
Founded as a public garden in 1953, Descanso Gardens is located at 1418 Descanso Drive, La Cañada Flintridge. Descanso Gardens is open daily (closed Christmas) from 9 a.m. to 5 p.m. Admission is $9 for adults; $6 for seniors and students with a school I.D.; $4 for children 5 to 12, and free for ages 4 and younger. Descanso Gardens is a member-supported garden accredited by the American Alliance of Museums. Join Descanso Gardens and enjoy free admission and early entry year-round. Information: (818) 949-4200 or descansogardens.org.