Choose the Right Shingle for Your Home
Tuesday, April 18, 2017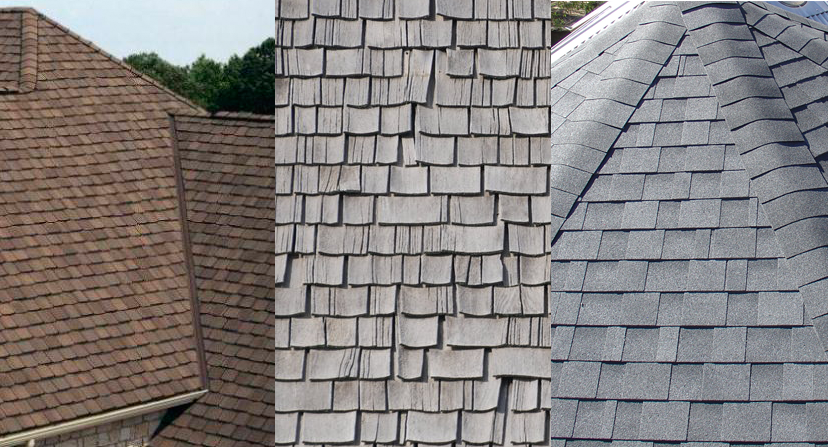 When reroofing your home, it's important to choose roofing material that's high quality and durable, but it's also important to select the right color for your home. Just like brick and siding colors, the color of your roof can have a huge impact on your home's appearance. And barring any unforeseen damage, a shingled roof will last between 25 and 35 years—maybe more, if it's well-maintained. You can choose from many different types of shingles, but in general, asphalt shingles are the ones you should consider the most. Why?
A beautiful roof will make your home visually pleasing, while giving you pride as a homeowner. Asphalt shingle roofs come in an array of profiles and colors to match your home's architectural style. You can choose from shingles that mimic the look of wood shakes or slate to add more depth and character to your home's exterior.
Shingle colors can range from black to white, with most homeowners choosing something in the gray family, but there are also a variety of choices in blues, greens, browns and reds. Each color family offers choices that are subdued and others that are more vibrant and high contrast with lots of color variation.
When choosing a color for your new roof, you'll want to pick a color that complements your home's exterior color and style. Avoid selecting shingles in the same color and tone as your home's existing paint and siding; this can make your home look monochromatic and washed-out.
If your home's current style and color palette is eclectic, you may want to tone it down with a simple, subtle shingle color choice. If your home's façade is more permanent (brick or stone, for example), or you don't plan to change your home's color any time soon, you have a bit more freedom when selecting a complementary roof color. However, if you'd like to have the option to change your home's paint color at some point, make sure that your shingle color choice will complement not only your home's current color, but possible future colors.
Please remember many municipalities are passing and have passed laws that forbid using shingles that don't meet the energy efficiency or cool roof rating. Please make sure you check with your local building agency first. Usually darker colors have a harder time meeting the standard.
If you would like to know more or have questions concerning your roofing, J.B Roofing Wholesale is the first place to contact. You can visit them at www.jbroofing.com or reach them directly at (626) 799 0440. They are located at 1095 S. Fair Oaks in Pasadena.