Deck Your Halls with Fresh Greenery
Monday, November 30, 2015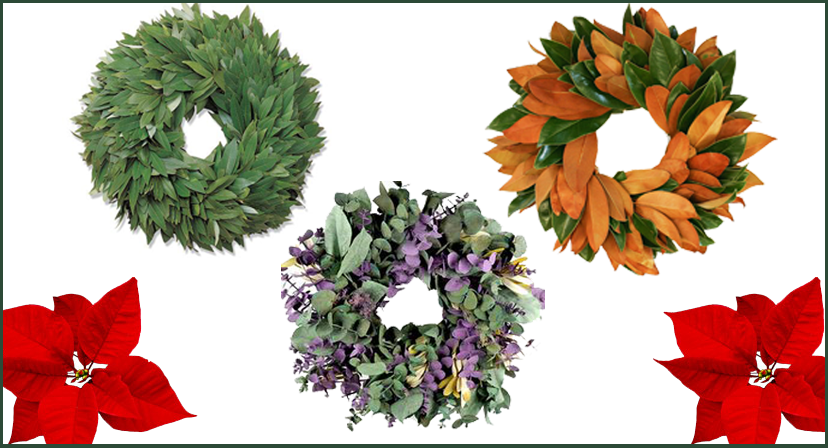 'Tis the season to deck your halls and get in the holiday spirit. This year, choose fresh greens instead of plastic garlands to liven up your celebrations.
Choose from luscious garlands by the foot or freshly made wreaths by Janine Wayleen at the Pasadena Certified Farmer's Market.
Wayleen is known for her Della Robbia style wreaths, which are made with dried pods and fruits like oranges and apples. According to La Gazzetta Italiana, this style of wreath originated in Italy in the 1400s and was later brought to Colonial America. At this time, dried fruits and evergreen was added. Also called Colonial Williamsburg Style wreaths, these decorations are sure to add a festive touch to your door or mantle.
The best part of these garlands and wreaths are not their history but the fresh scent they bring to your home. Gretchen Sterling of the Pasadena Certified Farmer's Market explains that the scent is the number one reason people opt for fresh decorations.
Wayleen will only be at the Farmer's Market this month so be sure to deck your halls before New Year's.
The Victory Park Farmer's Market takes place every Saturday from 8:30 a.m. – 1:00 p.m. at the 2900 block of North Sierra Madre Boulevard. Call (626) 449-0179 or visit www.pasadenafarmersmarket.org for more information.