Defining Elements of Mediterranean Inspired Landscapes
Wednesday, January 20, 2016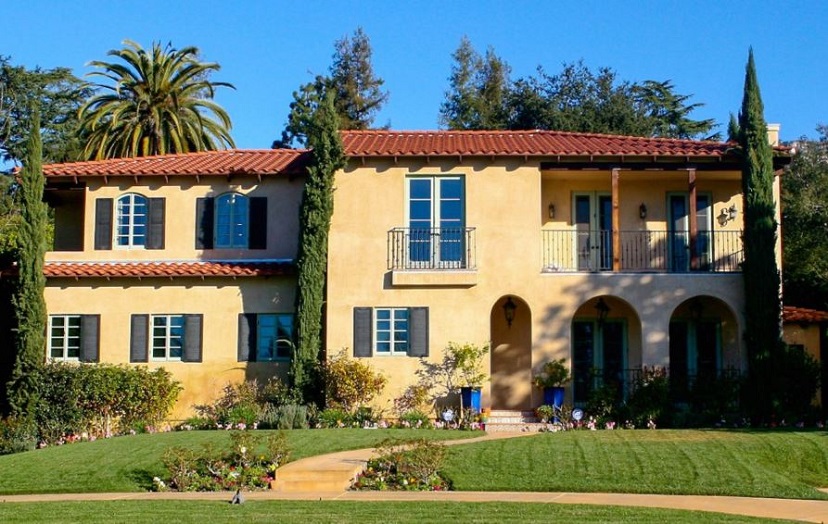 How can you give your landscape a Mediterranean look and feel?
The Mediterranean landscape design is popular among homeowners as the climate enjoyed in Mediterranean coastal areas is similar to that in Southern California. Sunny days are enjoyed almost year-round.
A Mediterranean-inspired garden transports you to another place right as you step out of your door with its lush and warm appearance. You'd love spending more time outdoors as elements thrive with minimal upkeep.
Add to that, you can create a look that's entirely your own as the Mediterranean design is flexible.
Whether you want a Spanish-inspired front yard, traditional whitewashed walls reminiscent of villas in Greece, or your version of a rustic Tuscan patio, you can make those ideas happen.
What are the elements of Mediterranean inspired landscapes
A Mediterranean-inspired yard makes for an exciting project as it allows you to play with various design options. It's important though to tie the overall look together for the final result to turn out truly Mediterranean.
On a previous post, we've walked you through the essentials of a Mediterranean landscape design. Now let's go deeper into that and look at each element that make a landscape Mediterranean.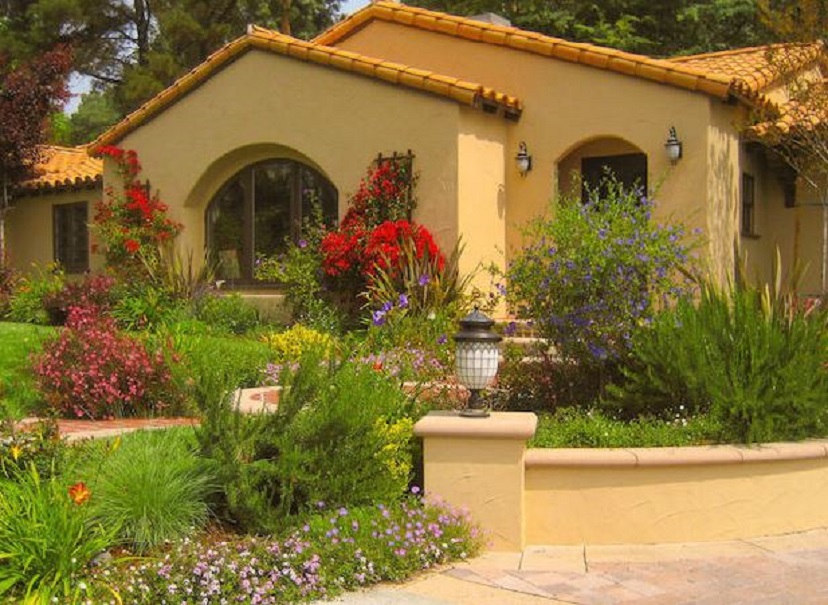 Tiled roof. Tile is a popular feature found in Mediterranean homes. Look into using clay tiles to give your home a Tuscan appeal.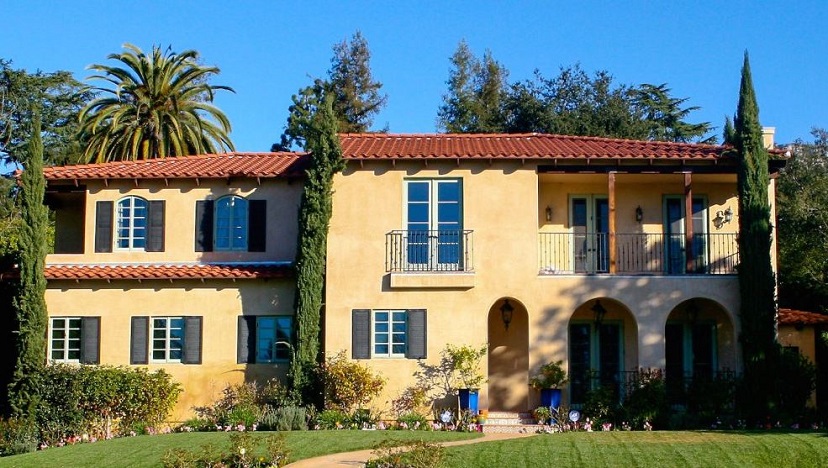 Plastered walls. A plastered wall is another element that defines a Mediterranean landscape. Cover it in bright paint colors such as red or grow climbing vines as accents.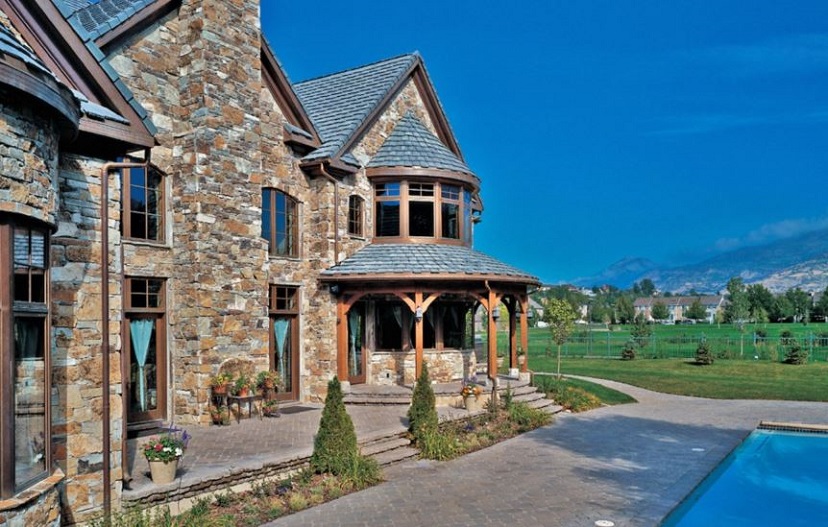 Stonework. A Mediterranean home wouldn't be complete without a stonework – from constructing retaining walls and steps, to building water features, and laying outdoor flooring.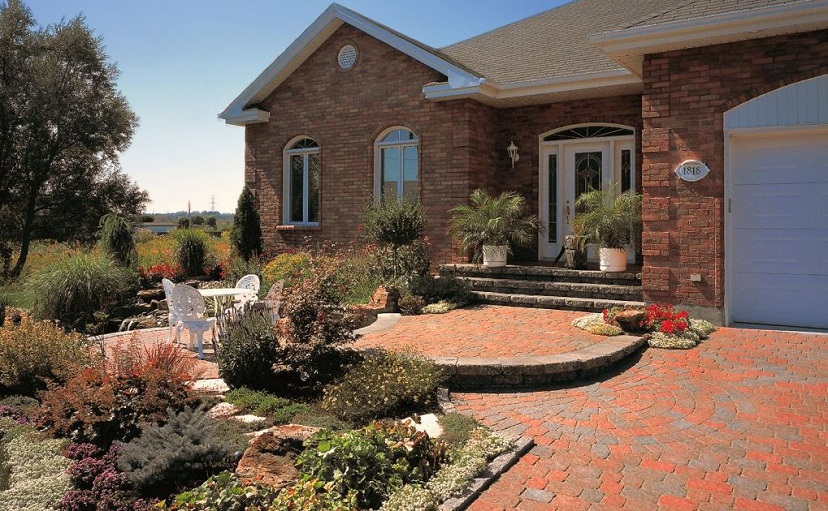 Drought-tolerant plants. One common impression about drought-tolerant plants is that they're unwelcoming. But truth is, there are several unthirsty plants that not only add color to the surroundings but make your home more environmentally-friendly as well.
Read: Drought-tolerant plants for your Southern California garden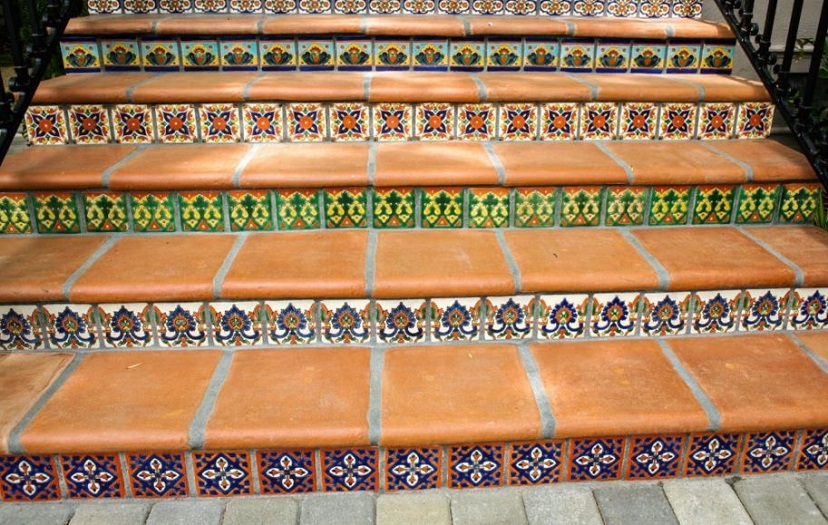 Tilework. Vibrant colors and designs are common among Mediterranean homes. This is as well reflected in their tile choices. You and your designer can also create a tilework that's unique and interesting.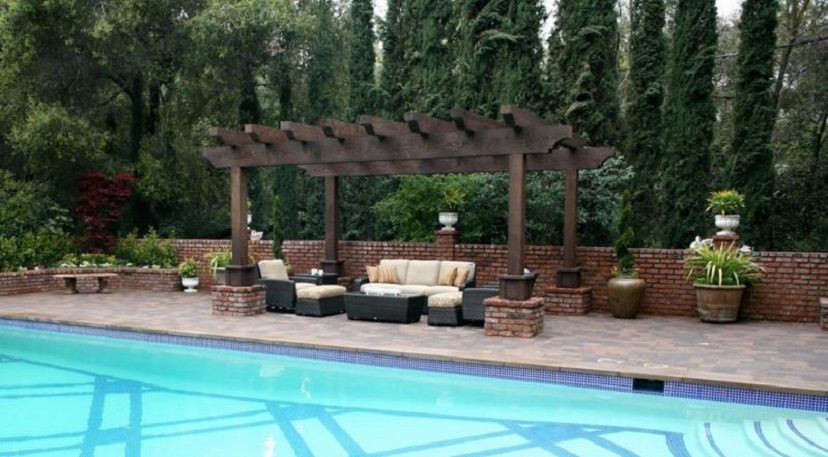 Rustic wood. The weathered look of a Mediterranean landscape only adds to its beauty. With that said, consider using rustic wood for your pergolas, gates, fences, or furniture.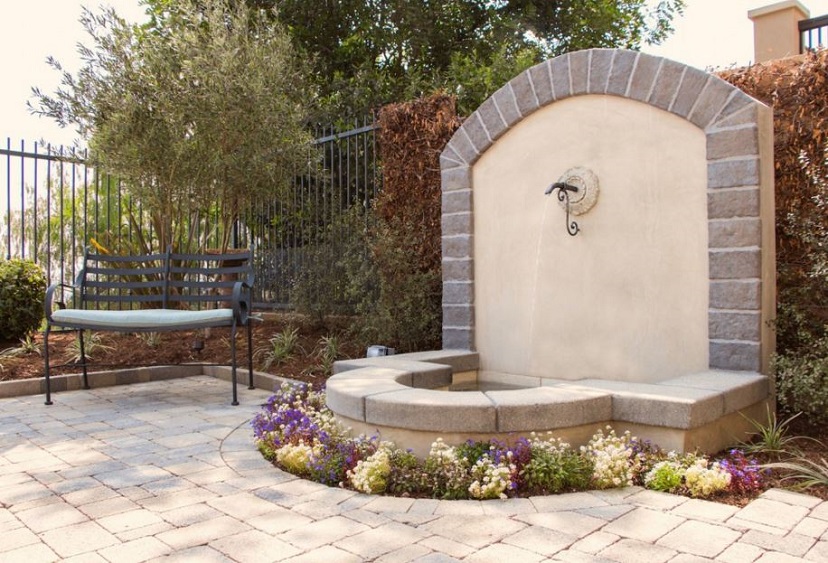 Water features. Elements of Mediterranean inspired landscapes speak of elegance and this is evident in their water feature designs – from urns, to wall fountains, and to the tiered style fountains. The sound of running water makes traversing your yard an even more pleasant experience. Water features also balance out the use of hardscapes in your yard, another feature that is as well emphasized in Mediterranean homes.
Create your very own Mediterranean landscape within the price you can afford
There are as well various materials that you can use for your Mediterranean project. For one, nothing says Mediterranean better than terracotta – terracotta pots and tiles of varying sizes effortlessly cast an old-world charm to any outdoor space. You can also use gravel and decomposed granite for a simple and low-maintenance outdoor flooring.
If you want to learn more how you can bring Mediterranean beauty to your own landscape within your budget, you can speak with one of our landscape designers. Consultation is free! Simply leave us a message here or drop by our outdoor showroom and gather more landscape design inspirations.
Pacific Outdoor Living's Showroom, 8309 Tujunga Ave., Sun Valley, CA 91352, (818) 244-4000 or visit www.pacificoutdoorliving.com.