Here's What You Need to Know About Water Damage
Saturday, February 18, 2017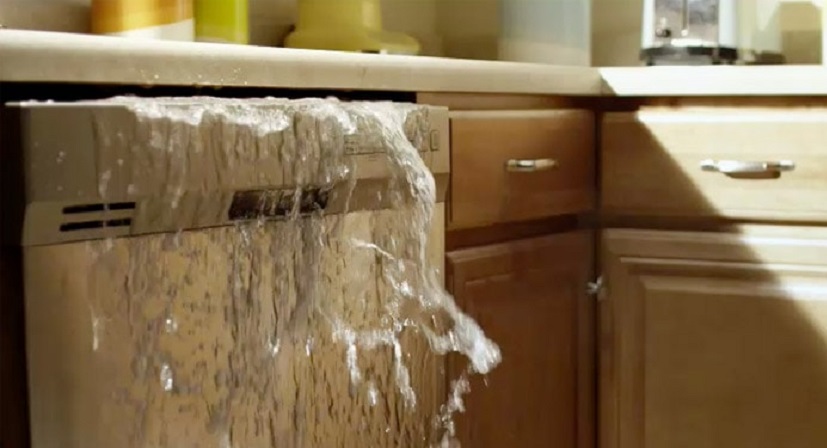 You're catching up on some laundry and everything's going fine. The next thing you know, water starts gushing across your floor when your washing machine water supply hose suddenly fails. You get the water mopped up, but a few days later your wood laminate floor starts buckling. So, you may wonder, will your homeowners insurance cover the damage?
Most standard homeowners policies provide protection from water damage if the cause is sudden and accidental. According to the Insurance Information Institute, you'll likely be protected if, for instance, your drywall is drenched after your water heater ruptures or an upstairs pipe bursts and water saturates the ceiling below. But what are the issues that your insurance won't cover?
1. Damage from unresolved maintenance issues: While your insurance will probably help cover the cost of replacing or repairing a damaged floor if your dishwasher suddenly goes on the fritz, coverage generally will not kick in if the damage results from an unresolved maintenance issue, such as continuous leaking near a faucet or other plumbing fixture.
2. Replacing or repairing the source of the water damage: Most insurance policies will not cover the source of the water damage. So while your policy may cover the cost of tearing out and replacing that damaged floor, you shouldn't expect it to cover the cost of replacing your broken dishwasher or washing machine.
3. Water backup from an outside sewer or drain: You also will not typically be covered by a traditional homeowners policy if water backs into your home through an outside sewer or drain. You may, however, be able to purchase additional sewer or water backup coverage that may help provide protection in case of such an event.
While it's important to keep up with home maintenance to help prevent any damage from water, it's also a good idea to check with your agent about what is and isn't covered by your homeowners policy. Be sure to ask if there are any additional coverages available that may be appropriate for your home.
When you are dealing with water damage, immediate action is crucial. SERVPRO® Professionals respond immediately and use advanced equipment and techniques to remove the water quickly. They closely monitor and document the drying process to verify your property is dried properly and thoroughly.
For questions regarding mold removal, water or fire damage contact SERVPRO® of Pasadena North at (626) 447-4111 or by emailing staff@servpropasadenanorth.com. Visit www.servpropasadenanorth.com for more information.