How to Assess Roof Damage After Strong Winds
Monday, April 17, 2017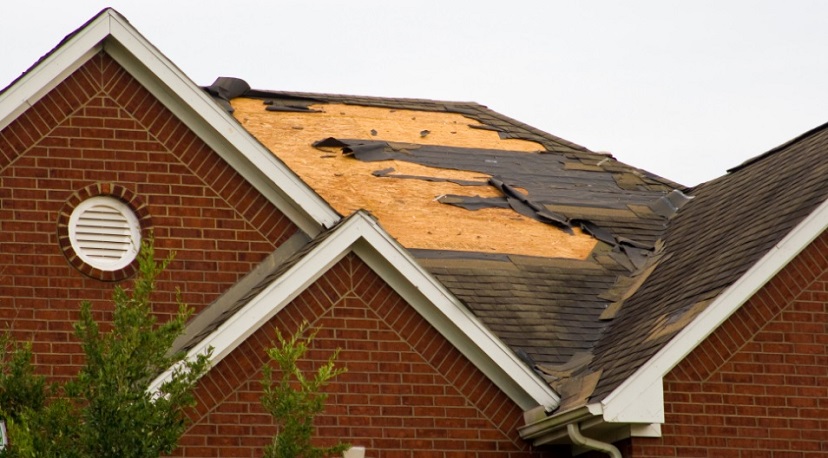 Even when a storm produces no rain or hail, your roof can still sustain damage. Strong winds can create stress points on a roof that, over time, can weaken and become compromised. While roofs are designed to resist typical wind loads, they can be incrementally damaged over the years by high winds and debris carried by the wind. Replacing missing shingles and fixing the initial roof damage quickly is important to prevent subsequent water damage and high fuel costs that will inevitably result from a roof system that is not working as it should.
Perform an Outdoor Inspection: Look for missing and damaged shingles (damaged shingles might be curled, cracked, or torn) on your roof or around your property. If this type of damage is localized (i.e., it covers less than 30 percent of the entire roof), roofing repairs might be able to address the problem. More extensive damage might necessitate roof replacement. Chimneys, ventilation pipes, roof flashing, gutters and fencing can also be damaged by high winds. Be sure to inspect the for damage as well.
Perform an Indoor Inspection: Moisture marks, brown, yellow, or grey stains, and peeling paint on walls and/or ceilings could all indicate a damaged, leaking roof. Also check your attic (if it is safe to do so) for damp rafters or leaks. And if you experience a sudden surge in energy costs, it could be a sign that your roof ventilation has been compromised.
If you have roof damage caused by wind and/or flying debris, it's important to get it fixed immediately. The longer you wait, the more damage will occur. Roof replacement and roof repair costs a lot less when you don't have to add in the other costs of repairing leaks and water damage. Contact your insurance agent to assess the situation and determine whether you should file a claim. Thoroughly document any damage that occurred and keep receipts for all work, including any you do yourself, such as covering windows or holes in your roof to facilitate reimbursement if you file a claim. Many policies will cover these expenses when submitted with a claim.
If you would like to know more or have questions concerning your roofing, J.B. Wholesale Roofing Supplies is the first place to contact. You can visit them at www.jbroofing.com or reach them directly at (626) 799 0440. They are located at 1095 S. Fair Oaks in Pasadena.