Pasadena Arts & Crafts: Une Grande Exposition
Thursday, October 17, 2019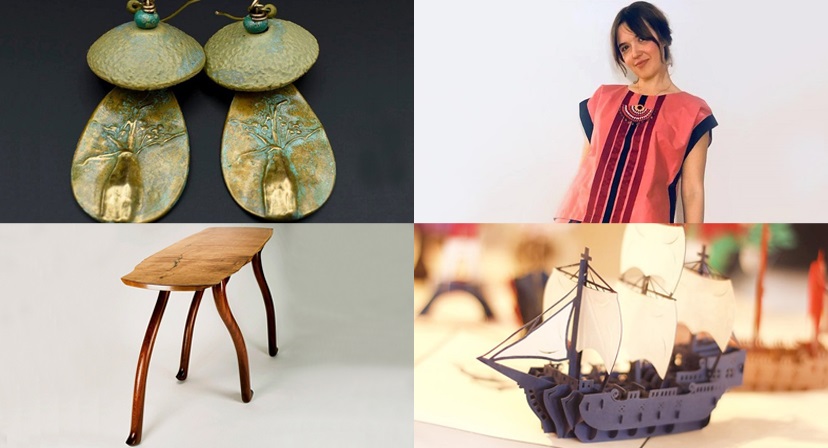 The festivities begin when Pasadena Arts & Crafts Show comes to Hilton Pasadena November 8 – 10, bringing over 200 artisan exhibits and atelier workshops, along with complimentary food, wine and craft cocktail tastings, music, prizes and more — une grande exposition to bring on the holiday spirit!
Click here to view more photos.
Pasadena Arts & Crafts celebrates the makers of our time with a nod to craftsmen of the past. The 3-day show encompasses all handcrafted media – jewelry, clothing, woodwork, ceramics, artwork, paper arts, specialty foods, antiquities, and objets d'art –designed and made by independent artisans, studio artists, and small production workshops.
Many highly-skilled handcraft artisans have spent over forty years reviving lost styles, using traditional tools and techniques, and natural materials, from dazzling handcut gemstones to one-of-a-kind artisan design, in both traditional and contemporary styles.
In addition to this unique shopping experience you will also have the opportunity to take part in the atelier workshops, create and explore handcraft skills such as jewelry making, painting, fabric work, Venetian mask making, and mixed media.
Pasadena Arts & Crafts Show presents an unparalleled selection of artisan handcraft, and traditional handmade art. It takes place on Friday through Sunday, November 8-10, at Hilton Pasadena, 168 S. Los Robles Ave., Pasadena. Hours are 10:00 a.m. to 6:00 p.m. – daily. Everyone is welcome. Admission is $8 online/$10 at the door. Visit www.ArtsAndCraftsShow.com or visit their Facebook Page at www.facebook.com/pasadenaartsandcrafts/
About Garan-Beadagio Garan-Beadagio, LLC produces eight annual shows in Pasadena, Santa Monica, Walnut Creek, Marin and Tucson. While each one promotes artisanship, handcraft and workshop design in its own way, they share in the tradition of bringing people together around the colors, patterns, balance, and cordage of bead & design, and offering the widest range of artisan creations to be found anywhere.