Remodeling Your Home?
Tuesday, November 27, 2018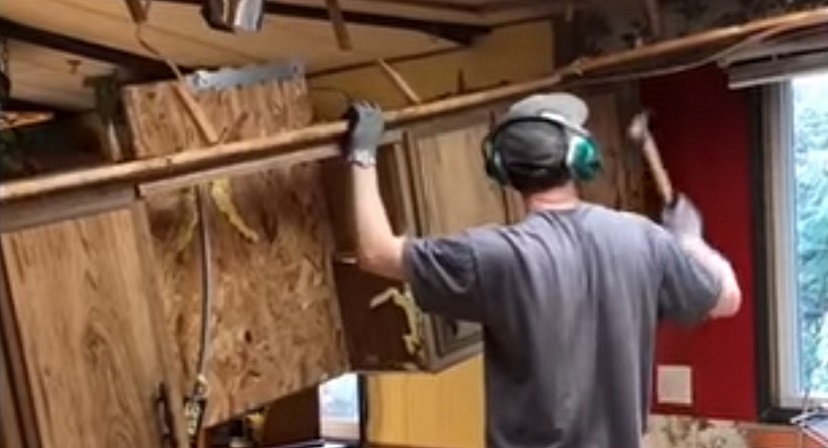 Remodeling or flipping a home can be a very rewarding experience and when the work is finished there is always something to be proud of looking back at you. But with remodeling comes a ton of problems that have to be solved and one of those is how to remove all those materials that no longer have a use.
For these kinds of jobs you will need a reliable company like Henry's Junk Removal Service in Pasadena to come and take all those materials off your hands and dispose of them in an environmentally friendly way. The problems start right from the beginning on demolition day when everything from bathtubs to kitchen cabinets will be torn out to make room for the new and improved. Let's take a look:
As you can see, there is a ton of junk to be removed when renovating a home and that was just the kitchen. If you are doing a full renovation you can start to imagine the junk that will need to be removed from the bathrooms, or if you are opening up the space you might have a ton of wall materials to rid yourself of too.
The moral of this story is that this is a big job and if you are doing it yourself you will need help from people like Henry's Junk Removal Service or you will quickly be overwhelmed. They can come in and remove all those unwanted materials for you making the job a little easier and in this type of work easier is always better.
So, when you know you will be remodeling your home give Henry and call and set up a removal schedule and let them take that hassle off your hands. Anything that can be reused or recycled will be and the rest will be disposed of in the greenest way possible as Henry and his team are environmentally conscience and strive to be as green as they can be everyday.
Henry's Junk Removal Service is located in Pasadena. For more information, call (626) 755-6080 or visit junkremovalpasadena.com.