Stay Cool with Strawberry Gazpacho
Tuesday, May 5, 2015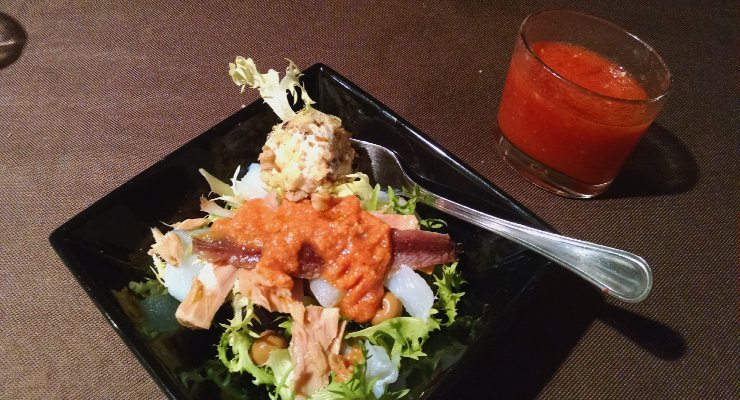 Hailing from the Spanish region of Andalusia, gazpacho has become one of our favorite dishes for warmer days. It's refreshing, cool, and super healthy! It's also a totally vegetarian dish so it's fit for the whole family.
Now we'll teach you how to make your own strawberry gazpacho, a sweet-savory soup recipe guaranteed to keep you cool any summer day. This recipe was shared with us by Gretchen Sterling from the Pasadena Certified Farmer's Markets, who was inspired by her recent trip to Italy and Spain. Hear more about her trips in our story here.
Ingredients:
4 tomatoes, chopped and seeded
1 basket strawberries, pitted
1/2 red bell pepper, seeded and diced
1/2 cup diced, seeded cucumber
Juice of 1 lemon
3 Tablespoon Extra virgin olive oil
1 cup water
Salt to taste
Place all ingredients in bowl and blend with immersion blender until smooth. Pass through a sieve if you want smoother or serve chunkier…your preference. Serve chilled with a cilantro garnish.
Serves 4.
For the freshest version of this recipe, make sure you get your ingredients from the Farmer's Market.
Pasadena Farmers' Market Villa Parke Center is located at 363 East Villa Street. 
Pasadena Farmers' Market Victory Park is located at 2900 block of North Sierra Madre Boulevard. For more information, call (626) 449-0179 or visit http://www.pasadenafarmersmarket.org