The Contemporary Crafts Market: Celebrate An American-Made, Hand-Crafted Holiday
Saturday, October 24, 2015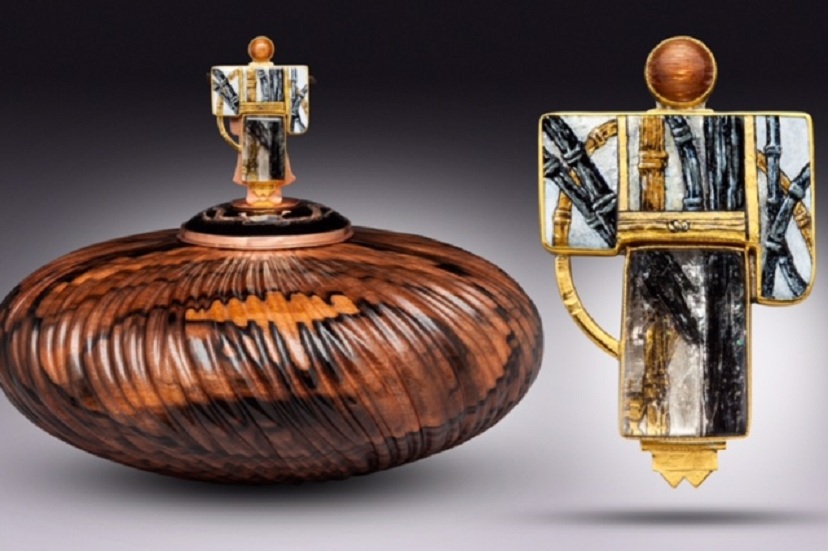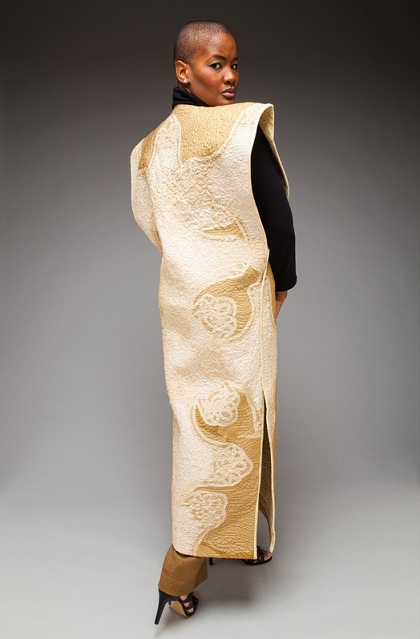 'Tis the Season to Be Jolly! To make it even jollier, trade Santa's workshop, snow and elves for 230 American Masters in sunny Pasadena. At this 3-Day, juried, public event, meet the artisans who hand-craft the most beautiful things: one-of-a-kind, museum quality textiles, jewelry, furnishings, ceramics, glass and more. It's an All-American dream come true!
Why wait for Santa, Rudolph, Donner and Blitzen? Instead, enter a magical world that will "sleigh" you! The North Pole opens in Old Pasadena November 13-15, 2015.
At The Contemporary Crafts Market, discover wonderful American-Made products you won't find anywhere else. Everything is hand-crafted and for sale. Holiday shop and make memories designed to last a lifetime.
There's more cause for celebration! It is the show's 30th Anniversary Year! There's a reason this is one of the longest running shows of its kind. Quality, custom hand-made works of art are welcome departures from malls and mass produced everything else. The show is juried with a history, pedigree and a following.
Roy Helms, CEO/Founder Contemporary Crafts Market
"Customers don't mind waiting for a pair of hand-crafted, custom shoes. They know when they receive them, they'll last a lifetime. Angelinos patiently wait in line for quality work whether it's hand-crafted fine furnishings, jewelry, hand-
loomed rugs or stained glass. The public craves quality that's American-Made. That's the secret to our success and why we thrive when other shows fail. When anyone speaks of living in an instant-gratification-era, one visit to The Contemporary Crafts Market paints a very different but colorful picture!"
Art means business. Craft in The U.S.A. is a $30-Billion Dollar industry and The Contemporary Crafts Market is the beautiful backdrop for a national phenomenon. This is the magic of Craft and the spice of this extra special season!
Appropriately, the show celebrates its'30th Anniversary Year in Old Pasadena, a city famous for hand-crafted architecture, landscapes and art. Timeless traditions come alive over the Holidays at The Contemporary Crafts Market. No wonder the event is a magnet for collectors, designers, decorators as well as local and national galleries and museums to include The Smithsonian, The Huntington in San Marino, The L.A. County Museum of Art, Pasadena Museums and many others. That said, the show offers products and prices for everyone!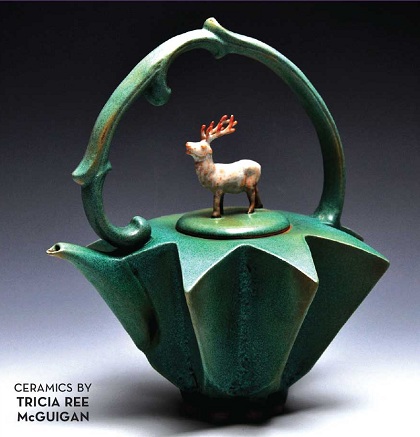 Roy Helms
"Art is a calling and a Craft. Our artisans turn passion into products everyone loves. Everything you see is infused with their unique style and personal story. You can meet architects turned furniture makers, rock 'n rollers who build bass guitars, corporate executives who long ago traded a desk and cubicle for a successful creative life of art and beauty. Our artists enjoy new fans and a loyal following. When customers purchase paintings, hand-blown glass, ceramics, bronze or jewelry with priceless gems…they buy something equally priceless: personal stories."
All of it adds up to a Green bottom line. The artists at The Contemporary Crafts Market strive to be conscious creators by minimizing chemicals, water usage and recycling materials such as wood.
Attending this show is like visiting 230 different studios under one roof. See how works of functional, decorative and wearable art will transform your home and life in every way, every day. Head to a modern Holiday happening and shop American.
See why this show is a work of art. Join Contemporary Crafts Market for the Holidays. Reimagine Craft!
Contemporary Crafts Market, a 3-Day, Public, Juried Art Event! Shop and Meet The Artisans on November 13-15, 2015 at Pasadena Convention Center, Exhibit Hall. 300 East Green Street, Pasadena. Friday & Saturday, 10:00 a.m. – 6:00 p.m. Sunday, 10:00 a.m. – 5:00 p.m. Tickets $8-Dollars at the Door.
Learn more at www.craftsource.org.