This Spring 2019, Enjoy Descanso Gardens Day and Night with A Host of New Nature-Focused Activities
Monday, October 29, 2018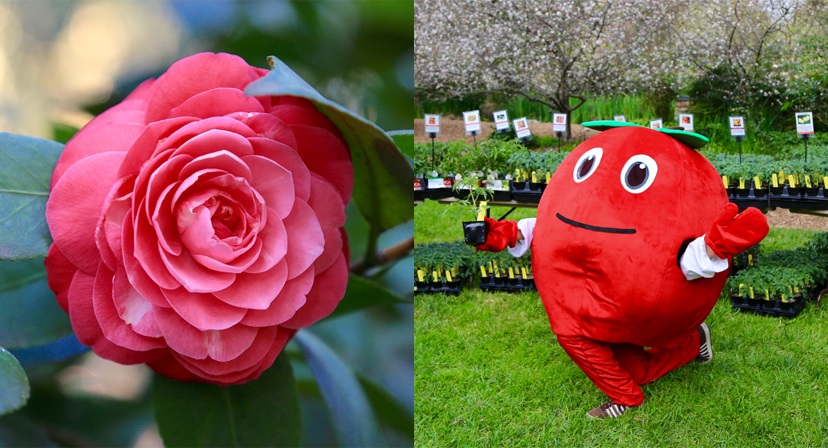 Winter and the holiday season may be on everyone's minds at the moment… "but before we know it, spring will arrive." And with spring comes all kinds of wonderful surprises at Descanso Gardens. Descanso Gardens has planned a variety of activities from mid-January through May 2019 designed to showcase and explore the Gardens in new ways. Activities are free with admission, unless otherwise noted. Visitors can register online at www.descansogardens.org, in person at the Descanso Gardens Visitor Center, or by phone at (818) 949-4200.
"We are very excited to introduce several new activities for spring 2019 that will allow visitors to experience Descanso Gardens in ways they've never been able to previously," said Juliann Rooke, Executive Director. "For example, our new 'Night Garden' series gives guests the chance to learn more about nature through once-a-month nighttime events. And we're thrilled to offer more art, music and performances that are inspired by the
beauty that surrounds us here at Descanso. We're looking forward to a magnificent spring."
Cool Camellia Celebration: January 12 & 13
Descanso Gardens boasts the largest camellia collection in North America, and the blooms are especially spectacular in January. On Saturday & Sunday, January 12 & 13, the Gardens will celebrate these colorful winter blossoms with musical performances, special walks, crafting and flower arranging demonstrations.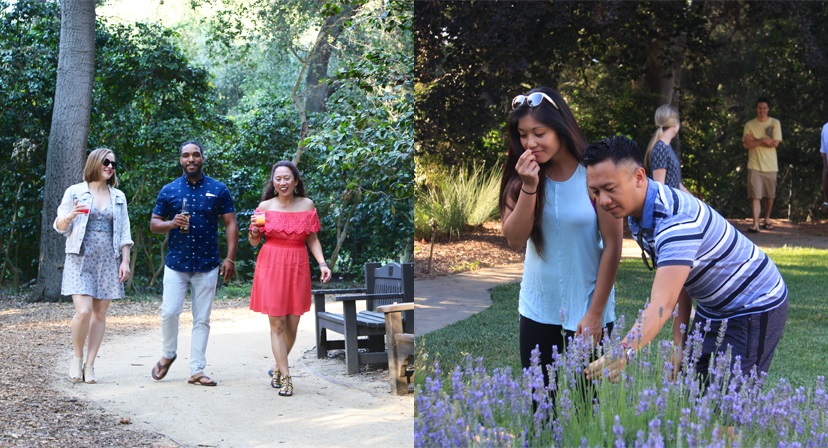 Night Garden: February 9, March 16, April 6 & May 18. 5:30pm – 8:30pm
Come see what happens in the Gardens after hours. Take a tour, dance to music amongst the flowers, learn about nature in a natural setting, enjoy food and beverages. $5 members/$15 non-members
• February 9: Campfire Stories: Bundle up and come explore Descanso in the dark with talks, tours, 'smores and more!
• March 16: Plant Power: Plants have the unique power to heal. Immerse yourself in nature and discover how the plants around you can make you
healthier.
• April 6: LA Blooms!: Celebrate the variety and beauty of spring flowers. Wear your best florals, or maybe even a garden party hat, and enjoy
blossoms in all kinds of forms.
• May 18: Science Quest: It's nerd night in the garden as we learn all about the science of nature.
Activities include:
• Guided tours that reveal hidden garden stories
• Talks by guest speakers to get you thinking and pique your curiosity about science, nature, people's relationships to plants, and the world around you
• Music under the trees
• Specialty food and drink by Patina
• Hands-on activities for all ages
Spring @ Descanso – Celebrate Spring Blooms: March 1 – May 12
Throughout spring, Descanso blooms with special programming focused especially on the season. Starting in March, check the Bloom Boom page on Descanso Gardens' website for info on activities, including:
• Guided Spring Bloom Walks: Thursdays – Sundays
• Drop-in Art Making: 2nd Saturday of each month
• Scavenger Hunt: March 1- May 12
• Origami Workshop: Sunday, March 10
• Music in the Gardens: Saturday, March 2 and 3. Grammy-award winning Daniel Ho Trio.
Tomatomania! March 29, March 30 & March 31
Back by popular demand, TOMATOMANIA!, the world's largest tomato seedling sale, returns to Descanso Gardens. Activities free with admission.
• Plant Sale: All days, 9am – 5pm. Select from hundreds of seedlings including heirloom varieties, old favorites and unusual offerings
• Tomato Talks & Classes
• Cooking Demos
• Special Tomato Faves from Patina, including Bloody Mary Bar
City Nature Challenge BioBlitz. April 27, 9am – 11:30am
Join Descanso Gardens for a bioblitz at Descanso Gardens and contribute to the worldwide 2019 City Nature Challenge. Focus on finding and identifying as many wildlife species as possible in a specific area over a short period of time. Learn how to upload photos to iNaturalist and add your discoveries to a growing map of nature in Los Angeles. People of all ages and skill levels are welcome. Free with admission, registration required.
About Descanso Gardens
Founded as a public garden in 1953, Descanso Gardens is located at 1418 Descanso Drive, La Cañada Flintridge. Descanso Gardens is open daily (closed Christmas) from 9 a.m. to 5 p.m. Admission is $9 for adults; $6 for seniors and students with a school I.D.; $4 for children 5 to 12, and free for ages 4 and younger. Descanso Gardens is a member-supported garden accredited by the American Alliance of Museums. Join Descanso Gardens and enjoy free admission and early entry year-round. Information: (818) 949-4200 or descansogardens.org.