Timed Tickets for Rose Festival at Descanso Gardens
Descanso Garden Celebrates 4th Annual Rose Festival
Thursday, May 4, 2017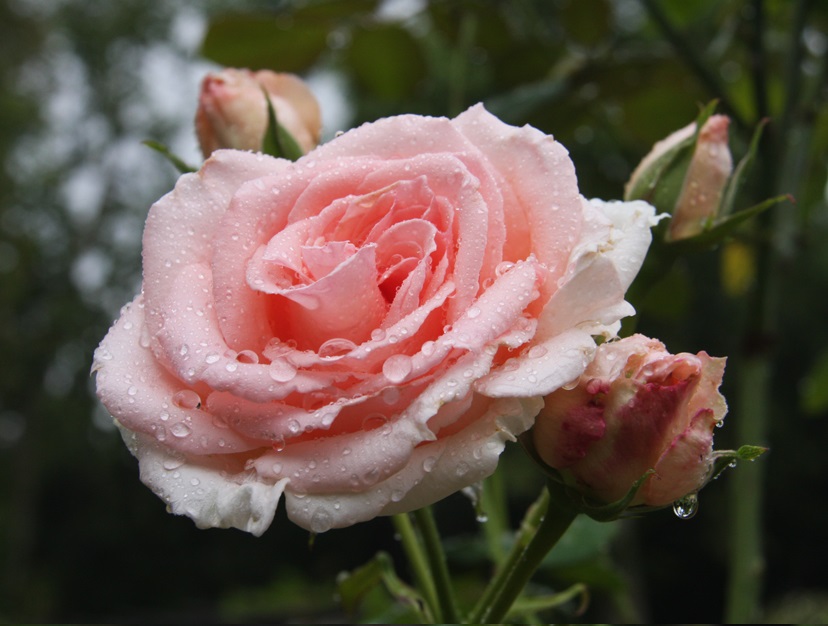 Descanso Gardens celebrates America's favorite flower at its fourth annual Rose Festival on Saturday and Sunday, May 20 and 21. Due to a spectacular burst of springtime blooms, Descanso has been experiencing record crowds this season. In an effort to control parking flow and traffic, timed tickets will now be required for the Rose Festival. The price of admission will remain the same, but guests will need to reserve their visit time in advance by going to http://bit.ly/2orAAMF. This year's Rose Festival will include rare rose displays, floral art activities, guided walks, live music, rose-inspired food and more. All activities are free with admission.
Roses will once again be the star of the show, allowing visitors to explore and discover everything there is to know about Descanso's celebrated collection. "One of the best things about garden roses is the amazing variety of fragrances they can produce- from the traditional rose found in perfumes to fragrances with notes of lemon, pear and even spice or chocolate," said Rachel Young, Director of Horticulture and Garden Operations. "If you are looking for fragrant roses, check out the ones hybridized by David Austin near the Rose Pavilion."
Learn more about these roses, and others, by taking a guided tour of Descanso's 5.5-acre Rose Garden. Or, if the kids are along, enjoy child-friendly crafting and other floral art activities. Floral designer Alison Franchi and makeup artist Jennifer Aspinall return with their hugely popular "human vase" demonstration, transforming the human body into a magical canvas with makeup and flowers.
Rose Festival
Saturday & Sunday, May 20th & 21st (all activities are both days)
Click here for more information
• Rare Rose Display, 9 a.m. – 5 p.m. Get an up close look at rare and special roses from Descanso's collection.
• Rose Crafting, 10 a.m. – 2 p.m. Use natural materials to create your own work of art inspired by spring blooms.
• "Human Vase" Living Art, 11 a.m. – 2 p.m. Using the body as a canvas, floral artist Alison Franchi and make-up artist Jennifer Aspinall create a living work of floral art.
• Cello Performance, 11 a.m., noon and 1 p.m.
• Rose Garden Walk and Talk, 10 a.m. Join Descanso Garden's horticulture staff on a guided walk through the rose garden.
• Rose-Inspired Fare, 10 a.m. – 4 p.m. Experience rose-inspired fare from Patina, available for purchase at the concession stand at the Rose Pavilion
About Descanso Gardens
Founded as a public garden in 1953, Descanso Gardens is located at 1418 Descanso Drive, La Cañada Flintridge. Descanso Gardens is open daily (closed Christmas) from 9 a.m. to 5 p.m. Admission is $9 for adults; $6 for seniors and students with a school I.D.; $4 for children 5 to 12, and free for ages 4 and younger. Descanso Gardens is a member-supported garden accredited by the American Alliance of Museums. Join Descanso Gardens and enjoy free admission and early entry year­ round. Information: (818) 949­-4200 or descansogardens.org.