Top Three Outdoor Kitchen Design Tips
Thursday, December 10, 2015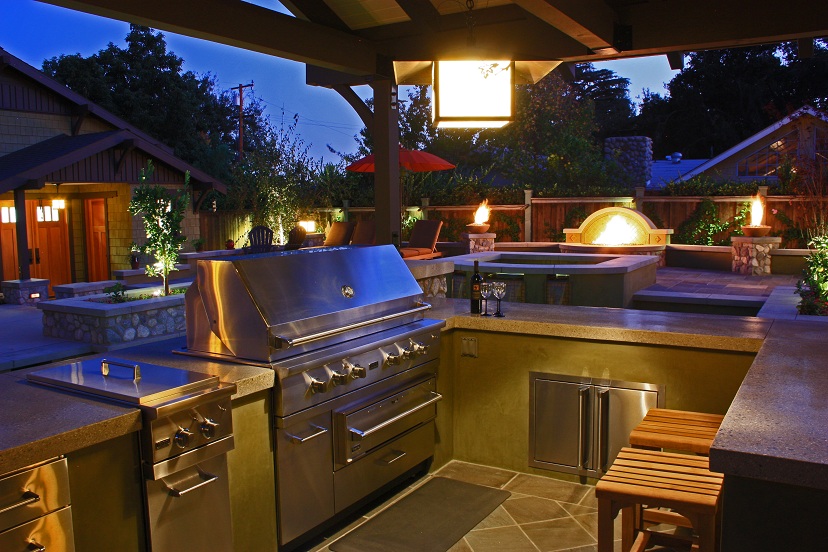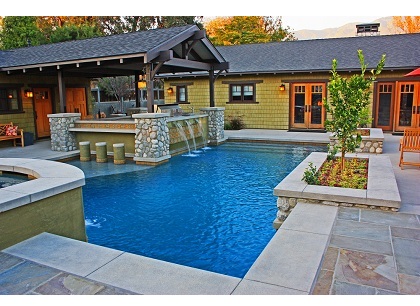 Outdoor cooking makes for some delicious food. There is something about the fresh air that seems to make the food taste better. Luckily, when you live in Southern California you can cook outdoors all year long.
Plan out the functional parts of your kitchen; before starting make sure you can run a water line to your outdoor sink and electrical lines to where you need them. If you plan to use the outdoor kitchen frequently make sure you can move easily from the outdoor space to the indoor kitchen and bathroom. This will make a huge difference when entertaining. Be sure to put up an awning if you are placing your kitchen in a particularly sunny spot.
As you would with any kitchen it is important to group your kitchen spots accordingly. You need your grill tools next to the grill. You need your prep station near a source of water for rinsing vegetables. Next to the grill you will want a spot for the food to rest before serving.
When building an outdoor kitchen, keep the style of your outdoor kitchen the same as your home. If your home has a stone façade and you continue the stone look out to the back deck it will flow into your current yard seamlessly. If your siding is brown and your front door is red then having brown deck chairs with red pillows may be a nice touch.
For help with these questions and to start the building process consider calling the professionals at­ Pacific Outdoor Living. Their showroom is located at 8309 Tujunga Ave. in Sun Valley and they can be reached at (818) 244­-4000. You can visit them online at www.pacificoutdoorliving.com.