Tracking Trends in Furniture
Tuesday, February 7, 2017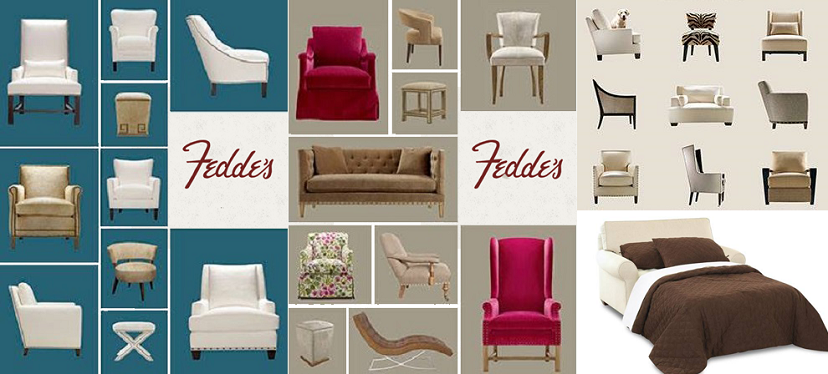 With a new year upon us, we like to dip our toes into different markets and ask local experts what's happening in their industry.
So we approached Mark Fedde, third-generation owner of Fedde Furniture on Colorado Blvd., located on the same block where his grandparents opened the store in 1937, a whopping 80 years ago.
We figured any store that has survived this long must be doing something right and that 'something,' as Fedde explains, is all about continuously adjusting to the needs of the store's clients.
While Fedde Furniture is well known for its "classic lines, comfort and craftsmanship" as well as for being the largest Stickley dealer in the U.S., its longevity comes from listening to customers, which involves keeping up with trends.
"We used to sell a lot of China cabinets, for example, but there's been a shift," says Mark. "These days, people don't use them as much. They're just not registering for China when they get married like they used to, so we had to adapt."
"Or people buy a beautiful Mission-style console then put an LED TV on it," he adds. "Our job is to find out what their needs are. What room is it going in? What's your use? So we can match the right piece with the right person."
On that note, here are some newer developments happening in the furniture world:
Bring the Outdoors Inside and Vice Versa
"We're all looking for more sustainable fabrics as we start trying to move our indoors outdoors and the outdoors inside," says Fedde.
Fortunately, today more manufacturers are starting to offer better designs on sustainable furniture.
Sunbrella, for example, the main supplier of quality outdoor fabrics, has long made durable materials but "it wasn't fun or it wasn't fun or comfortable," says Fedde. "Nobody wants to sit on something that feels like sandpaper."
"But now, they've started coming out with great colors and a lot more variety in design and the fabric texture," he explains.
Bottom line: We finally have a great selection of beautiful, durable fabric that will wear well indoors or outdoors.
Think Long-Term
For a while there, natural-fiber furniture was very popular, says Fedde, "but in the last five years people have gotten away from them."
Natural fibers like seagrass, rattan, wicker and rush grass may be pretty to look at or feel good to the touch, but they're just not functional for the long-term, says Fedde.
"Pets destroy it. Doesn't hold up."
Bottom line: Invest in quality wood and fabrics that will hold up well over the years.
Embrace the Expandable Table
"The role of the dining room table has also changed," says Fedde. "Dining at home is less formal today, more casual."
And though most people want smaller dining room tables now than decades earlier, for an intimate feeling, they also like to have the occasional big family get-together such as at Thanksgiving and need the space for everyone.
"In the past, it was sometimes not easy to open up a table and put in the leaf," explains Mark. "But today, the extension table leaves are on ball bearings and simply glide open. You can literally open up the table with one finger."
Bottom line: Invest in a quality dining room table that has the leaf right inside. Fedde especially likes the newer table leaves that open up like a butterfly.
Secure Your Furniture
Lastly, with all the news reminding us how dangerous children's dressers can be when left unattended with a toddler, Fedde adds this: Teach your kids not to climb on the furniture, but more importantly, secure it to the wall just to be certain.
Furniture manufacturers today are required to include a tether with all furniture of a certain height, especially children's furniture. Don't throw it away. Use it and be sure to "attach it to a stud in the wall; don't just stick a screw into drywall," warns Fedde, who was born and raised in earthquake-prone California and attaches all his own tall bookcases and cabinets to the wall.
Bottom line: Don't get lazy after bringing home furniture. Do it right away or you'll probably forget.
Fedde finishes this reminder: "Trends come and go but classic design is timeless."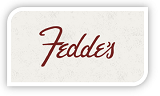 It's a fitting remark from the owner of a landmark store that continues to furnish Pasadena's beautiful old craftsman homes with functional furniture that represents the same time period.
Fedde Furniture is located at 2350 East Colorado Blvd. in Pasadena and can be reached at (626) 796-7103 or by visiting www.fedde.com.