Tune Up The Barbeque—It's Grilling Season
Friday, May 15, 2015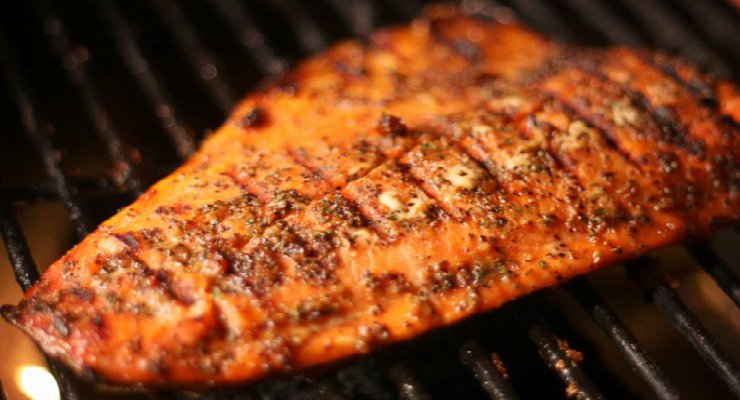 Have you noticed? Summer is creeping in and starting to take hold. It's time to go outside, fire up the grill, and enjoy the longer, warmer evenings.
Don't start and stop only with burgers and hot dogs, though. How about expanding your grilling horizons this summer by trying something new? Vegetables and fish are great options for grilling. And as always, the fresher the ingredients, the better.
"We always carry King Alaskan Salmon. We carry a Farm-Raised King Salmon or a Wild King Salmon. The Wild King Salmon is from Canada," says San Marino Seafood's Basil Banks, where they carry fresh fish from around the globe.
This summer, the mouthwatering Hawaiian Swordish, Canadian Rockfish, and Ahi from Fiji or Sri Lanka will also be available.
"The jumbo shrimps and the scallops are always popular for grilling, and then we always have the fresh oysters and we always have them in stock," suggests Banks.
Complimenting these seafood are sauces, which are also available in San Marino Seafood. "We have sauces for both whitefish and Ahi, a homemade teriyaki which consists of pineapple juice, soy sauce and fresh ginger."
You can also DIY your own flavored butter to jazz up your grilled seafood. Here's a quick recipe for Chile-Cilantro Butter. What you will need:
Fresno chile, seeded, finely chopped
1 tablespoon chopped fresh cilantro or marjoram
½ teaspoon fresh lemon or lime juice
½ teaspoon kosher salt
½ cup (1 stick) unsalted butter, room temperature
Freshly ground black pepper
Mix chile, cilantro or marjoram, lemon or lime, and salt into butter. Season with pepper, then place on parchment or waxed paper. Roll up into a log. Chill for an hour until it becomes firm.
Don't stop at seafood with this butter: slide a slide on a freshly-grilled piece of steak for a steakhouse worthy meal.
So get outside and get grilling!
San Marino Seafood is located at 2150 Huntington Drive, San Marino. For more information, call (626) 943-8862 or visit http://www.sanmarinoseafood.com